Brian P. Kowal, Esquire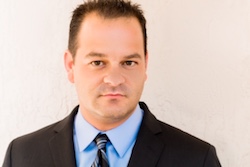 EXPERIENCED FORECLOSURE DEFENSE LAWYERS
Originally from Rochester New York, Brian moved to South Florida in 2003 after graduating from the University of Wisconsin-Madison. After graduating from Nova Southeastern University in 2006, Brian became a Member of the Florida Bar.
HIGHLY KNOWLEDGEABLE ABOUT THE FLORIDA FORECLOSURE PROCESS
Brian spent the beginning of his legal career representing the Banks during the Housing Crisis in 2008. During that time, Brian gained extensive knowledge about the Florida Foreclosure Process. More importantly Brian recognized that Homeowners were not receiving the Justice that they deserved. This inspired Brian to devote his practice fighting for the Rights of Homeowners. Since 2010 Brian has represented Hundreds of Homeowners that were in danger of losing their properties to the Bank. Understanding the Importance of the American Dream, Brian goes above and beyond for his clients to try and help them keep their property.
SERVICES PROVIDED TO HOMEOWNERS IN FORECLOSURE
Foreclosure Defense;
Loan Modification Assistance;
Short Sale Negotiations; and
Deed in Lieu of Foreclosure
Ryan S. Shipp, Esquire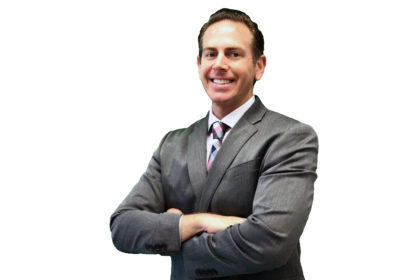 FORELCOSURE DEFENSE LAWYERS DEDICATED TO HOMEOWNER'S RIGHTS
A Detroit, Michigan native, Ryan graduated from Florida State University in 2003. After Law School, Ryan moved to South Florida. Ryan has become a Member of the Florida Bar in 2008 and has protected the Rights of Homeowners in Foreclosure since 2014.
EXPERIENCED AND KNOWLEDGEABLE ABOUT THE FORECLOUSRE PROCESS
Similar to his partner Brian, Ryan began his legal career as a Foreclosure Litigation Attorney representing the Major Banks dating back to 2008. Recognizing that Homeowners were not given a fair shot to keep their properties, Ryan turned his focus to representing Homeowners in Foreclosure. Since 2014, Ryan has been relentless in his advocacy for Homeowner rights. While most people view the Florida Foreclosure Process negatively, Ryan has always seen it as an opportunity for Homeowners.
SERVICES PROVIDED TO HOMEOWNERS IN FORECLOSURE
Foreclosure Defense Lawyers;
Loan Modification Assistance Attorneys;
Short Sale Negotiations Lawyers; and
Deed in Lieu of Foreclosure Attorneys.
Mr. Shipp is also the proud owner of The Law Office of Ryan S. Shipp, PLLC a full service real estate and business law firm and Clear2Close Title & Escrow, LLC, a title company that focuses on the closing of both commercial and residential real estate transactions including Short Sales.
Palm Beach County Foreclosure Lawyers | Broward County Foreclosure Lawyers | Broward Foreclosure Attorneys | Palm Beach Foreclosure Attorneys | Miami-Dade County ForeclosureLawyers | Miami-Dade Foreclosure Attorneys | Foreclosure Defense Lawyers Lake Worth | Foreclosure Defense Lawyers Lantana | Foreclosure Defense Lawyers Boynton Beach | Foreclosure Defense Lawyers Coral Springs | Foreclosure Defense Lawyers Boca Raton | Foreclosure Defense Lawyers Parkland